FAMILY BUSINESS SINCE 1989
We are a family business and we've been offering quality, professional bathroom renovation and remodeling services to Calgary homeowners since 1989. We're fully licenced Alberta Pre-Paid* contractors, insured and bonded.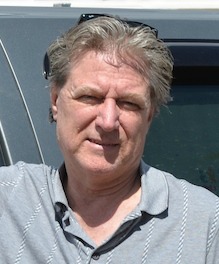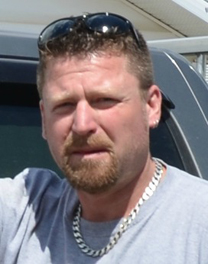 *Alberta Pre-Paid is an official Provincial designation for businesses that are registered, insured and bonded and is your protection against fraudulent operators.
PROFESSIONAL TRADES AND JOURNEYMEN
We employ professional skilled trades and tile-setters to ensure top quality work every stage. For plumbing and electrical we employ Master Licensed Journeymen so your home is protected with the latest building code requirements. All trades are experienced.
WE HELP YOU DESIGN
Our customers are ordinary homeowners with a desire to renew and modernize their bathrooms and homes. A bathroom renovation using contemporary styles, colours and materials add modern functionality. We use our knowledge of current trends to help you choose and decide the style of vanity, sinks, faucets, toilets and tile work. There are infinite choices to make your bathroom uniquely yours. Beautiful functional designs will make your bathroom a special place in your home.
DESIGNING AS A TEAM
Your bathroom design can be integrated into your home so it flows. We work with you to help choose styles so they work in your home.
DESIGN CONSIDERATIONS
Newer homes have different needs from older homes. Changes in building styles can be worked into your home's age so it works properly. Many customers are doing general upgrades so bathrooms fit into that plan. Plumbing and electrical are upgraded. Structural changes can be done to make your bathroom space more efficient. Floor plan layouts – moving toilets a bit or a lot – making showers bigger – replacing big old Jacuzzis with free-standing tubs is almost universal. The end result is a new modern design and pleasing to the eye.
PARTIAL VS FULL RENOVATIONS
Full renovations are always more cost-effective but not always necessary – we'll go over your options on this decision.
ALBERTA R.A.M.P. FOR HANDICAP BARRIER-FREE ACCESSIBLE BATHROOM DESIGNS
Convenience for handicap barrier-free accessibility is an essential part of bathroom design for many of our customers. Making your home and bathroom easy to use for anyone with mobility concerns is important these days. It also eases the burden on family members by allowing independence where mobility is a concern.
Most bathrooms can be made accessible without too much difficulty or extra cost. Key areas we pay attention to are mobility and safety. We install showers for wheelchair and walker accessibility. We install grab bars, special wall-mounted vanities. Doors can be widened. A good design lasts forever and everyone benefits in quality of life matters.
Alberta's R.A.M.P. program provides up to $7,000 per person grant for handicap barrier-free accessibility conversions. We work with our customers in the application process. It's a great program to help make homes comfortable and safe.
We design and build handicap barrier-free accessible bathrooms
Your bathroom will be easy to use for anyone with mobility concerns
Wheelchair and walker mobility concerns solved
Showers you can wheel right in
Grab bars galore so you're always safe
Fully R.A.M.P. qualified
We help you with R.A.M.P. APPLICATION
See our "Blog" page on Barrier-free Homes and Bathrooms
REQUEST A FREE ESTIMATE – just call 403-560-0810
Our team at Calgary Bath and Home Renovations is proud to serve you. We have 30 years experience in residential bathroom and home renovations.