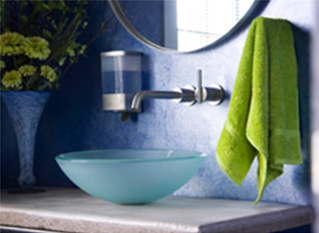 Welcome to our new BathandHomes.ca Renovations blog for informative consumer advice on bathroom renovations. Some articles are from our own experience and resources and others from sources you might recognise such as Consumer Reports. We will let you know the source whether by others or our own.
Our first article is from Consumer's Reports and provides dos and don'ts and a good place to start. The article gives seven good ideas to do and seven mistakes to don't do. Part One – Dos.
"Bathroom remodeling guide: Dos and don'ts
Seven upgrades that'll make you happy and seven you may regret"
Excerpt from Consumer Reports and Published: March 2012
An expertly remodeled master bathroom will provide years of pleasure and comfort. But do an amateur job and you'll be reminded of the fact every day. It's a tricky space, unfortunately, with lots of moving parts crammed into a tight footprint, not to mention the volumes of water ready to exploit any and all leaks. Setting a budget and planning ahead are two ways to keep your project on track. And also take care to choose the best sink, countertop and toilet for your space. The following list of dos and don'ts will help you master the remodel, whether you do the work yourself or a hire it out.
Seven good ideas
When you're investing in a home remodeling project, you want to make sure that the results not only please you but add value to your home and save you money on energy and water as well. These seven steps will help you take advantage of the latest design trends, technologies and products.
Budget for the unexpected
Hidden water damage is a common problem in bathrooms, whether from a leaky shower pan or running toilet. "If the floor feels spongy, that's a sign of serious water damage," says John Petrie, owner of Mother Hubbard's Custom Cabinetry in Mechanicsburg, Pa. Other issues are truly hidden, for example a vent stack inside a wall that you thought you were going to knock down.
An experienced contractor will do exploratory work early in the project to sniff out as many issues as possible. "In the case of the vent stack, we'll investigate above the bathroom to see the pipe coming up through the house," says Petrie. But contractors can't see through walls, so don't expect them to catch every possible pitfall. That's why it's important to build a 10 to 15 percent cushion into your budget. If nothing goes wrong, you'll have a nice little windfall.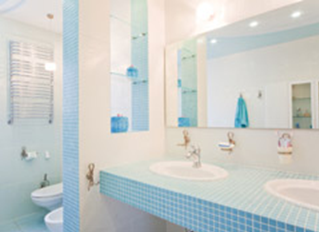 Hide the toilet
A master bath that's stylish and functional can also be discreet. That's why it's nice to hide this fixture away, either in its own "room-within-the-room" or behind a half wall. A piece of furniture—an armoire or dresser, say—can create the necessary barrier without the expense of a framed wall.
Do choose appropriate surfaces
Your master bathroom's surfaces do more than just contribute to the overall aesthetic. They also take lots of abuse. Porcelain tile is a favourite among designers, for use on the floors and walls alike. "You can find some versions in the $5 per square foot range that look like natural stone," says Petrie. He recommends larger tile sizes to minimize grout lines, easing the upkeep. That might mean 18-by-18-inch tile on the floors and 12-by-12-inch on some or all of the walls, perhaps transitioning to 6-by-6 tiles on the diagonal with a glass mosaic transition strip.
Porcelain is also a popular option for bathroom sinks though it proved prone to chipping in our tests. Enamel-on-steel sinks were especially durable and stain-resistant, as were stainless steel sinks, which are becoming more popular for use in bathrooms. Solid-surface sinks are another durable option that allows the sink to be integrated with the vanity countertop and, if you like, the adjoining cove or backsplash.
When it comes to the countertop, granite and quartz have migrated from the kitchen into the bathroom, where they deliver the same durability and visual interest. Laminate and solid surface are still popular as well, and can be cost-effective options, though both scratch easily. See our countertop Ratings for full details.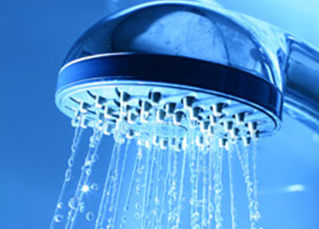 Splurge on the shower
The empire of the Roman tub is officially over. "People started to realize that they could count on one hand how many times they actually used the tub," says Petrie. "We're now using that space to create larger showers, often with his and her showerheads, body sprays, and even steam generators."
To create this sensual experience, you'll need a shower stall that measures at least 4-by-6-feet, larger than the 3-by-3-feet box that used to be standard. If you can take the stall up to 5-by-7-feet, you may also be able to do away with the door, since the showerhead(s) can be directed in a way that the spray doesn't reach beyond the shower area (an L-shaped design is helpful). This will eliminate a sizable expense, especially if you were planning on a frameless door, which can be pricey. One caveat: Don't eliminate the bathtub if there aren't any other bathrooms in the house with a tub.
Consider water efficiency
Showerheads, toilets, and faucets have all become more water-efficient in recent years, thanks to the Environmental Protection Agency's voluntary WaterSense program, which labels products that are 20 percent more efficient than federal standards. Our tests have found many WaterSense winners, including low-flow showerheads that deliver a satisfying pulse while meeting the flow rate of 2.5 gallons per minute. "You can even have a rain showerhead these days that's low-flow," says Petrie.
As for toilets, several WaterSense-qualified models that use just 1.28 gallons per flush make the recommended list of our latest toilet Ratings. That could save the average family of four 16,000 gallons of water and more than $100 per year if they're replacing older, inefficient toilets, according to the Environmental Protection Agency. Choosing a faucet with an aerator can reduce the water flow in your bathroom sink by 30 percent or more.
Make room on the vanity
Since grooming is the main task at the vanity, it's important to have plenty of surface area to put things down. While the his-and-her double sink configuration has been popular in the past, it often makes sense to have a single sink and more counter space. Besides maximizing the counter space, opting for a single sink vanity saves you the expense of the second sink and faucet. And eliminating a set of plumbing expands the available storage space inside the vanity.
Provide adequate ventilation and light
Moisture not only breeds mold and mildew, it can take a toll on finishes and painted surfaces. A bathroom fan is the best defense. Guidelines from the National Kitchen and Bath Association call for a ducted system that's at least 50 cubic feet per minute, though you may need twice as much ventilation if the space is larger than 100 square feet or if you plan to install a steam shower. Consider a humidity-sensing unit that will automatically turn on and off depending on the amount of moisture in the air.
As for lighting, the goal is to bring different layers of illumination into the room. A ceiling fixture is suitable for general lighting, but it will cast shadows on your face when you're seated at the vanity. That's why you'll also want sconces or other vertical fixtures mounted on either side of the vanity. Some medicine cabinets are available with vertical lighting strips.
The shower and toilet should also have a dedicated task light, such as a recessed canister light. Consider fixtures that use LED bulbs. Many provided bright, even illumination in our lightbulb tests with the promise of 50,000 hours, though they do cost more. Remember to put the fixtures on dimmer switches so that light levels can be adjusted depending on the mood and task at hand.
Our next blog Part 2 of the Consumer Reports article - "Seven costly mistakes" COMING SOON…